Japan's Sweetest Craft: A Look at Kanazawa Wagashi
Kanazawa's culinary culture is diverse and has something for everyone. In addition to the fish sold at Omicho market and used in various traditional restaurants, Kanazawa is also a center of wagashi, Japanese sweets. Walking around the historical city, one stumbles upon one of the many specialty stores selling every sweet treat imaginable, from down-to-earth dorayaki and mochi rice cakes to refined jōnamagashi, made of sweet bean paste in various designs, demonstrating the art and skill of the craftsmen behind the counters.

One wagashi store that stands out with its colorful and lively jonamagashi is the confectionery Mizumoto, located about 10 minutes' walk from Kenrokuen. Now in its third generation, the family-led business is beloved by the neighborhood and by practitioners of chanoyu, the tea ceremony, for the variety, taste, and design of their sweets. When entering the store, one is greeted by a display of beautiful pieces of consumable art and the warm smiles of the family.
Atsushi Mizumoto, the third generation of the family to work as a wagashi craftsman, is full of passion and vigor when speaking about his craft. After learning at a wagashi school and working with his father and grandfather in the shop, he creates both classic and well-loved confections and new and innovative sweets, continuing the store's tradition while bringing fresh wind to its sails. He takes his inspiration not only from traditional motifs, but also from his surroundings and the art he encounters while walking in nature and around town, and visiting art galleries and museums. While seasonality is deeply ingrained in Japanese tradition and in chanoyu's aesthetics, which influence wagashi, Mizumoto always tries to give the well-known motifs a new and exciting twist, using artistic patterns more indirectly and subtle hints to the seasons and motifs rather than being too obvious in his designs. The small balls of sweet bean paste become the canvas for his art, for example, with patterns resembling a tailfin to invoke the coolness of summer associated with goldfish, or finely carved flowers and leaves to evoke the arrival of autumn with its vividly colored foliage. He also creates new sweets for casual occasions, some even pairable with sake and other liquors, exploring new possibilities for Japanese sweets.
While strolling through Kanazawa, make sure to visit Mizumoto along with other stores to explore the city's rich culture surrounding sweets and the craft behind them.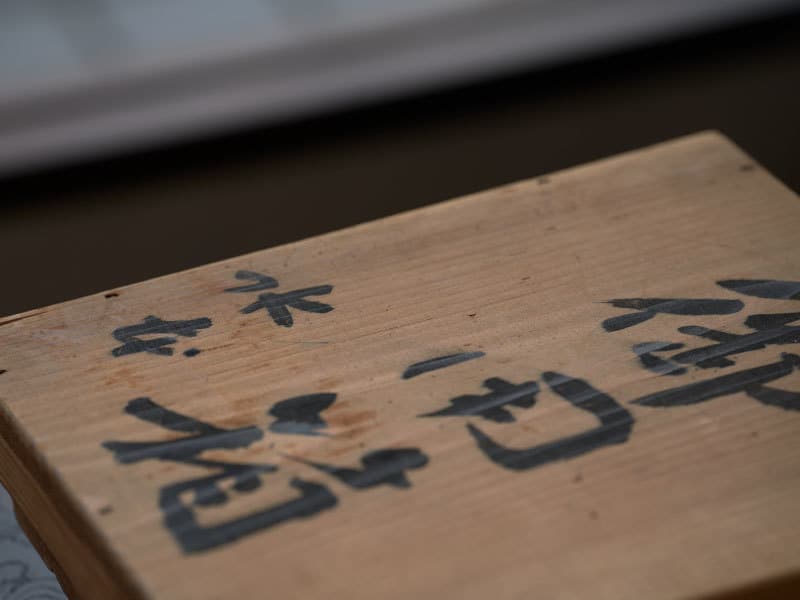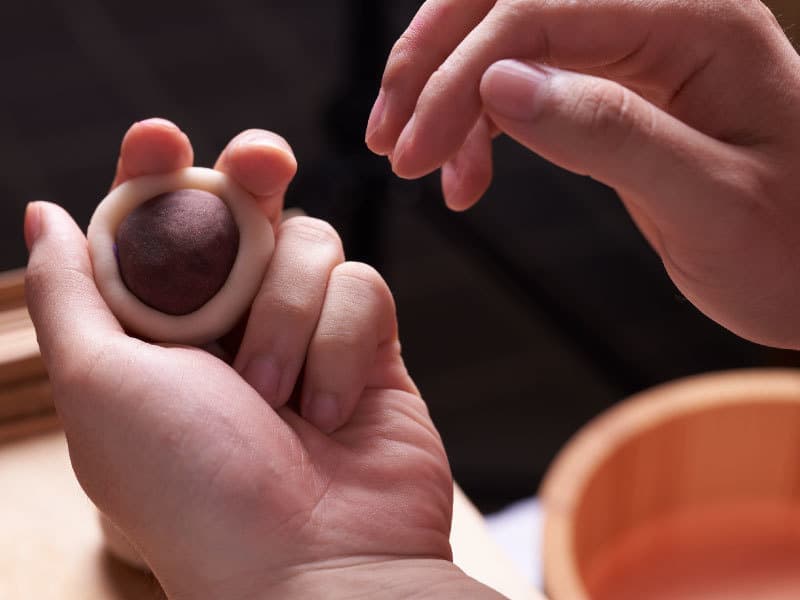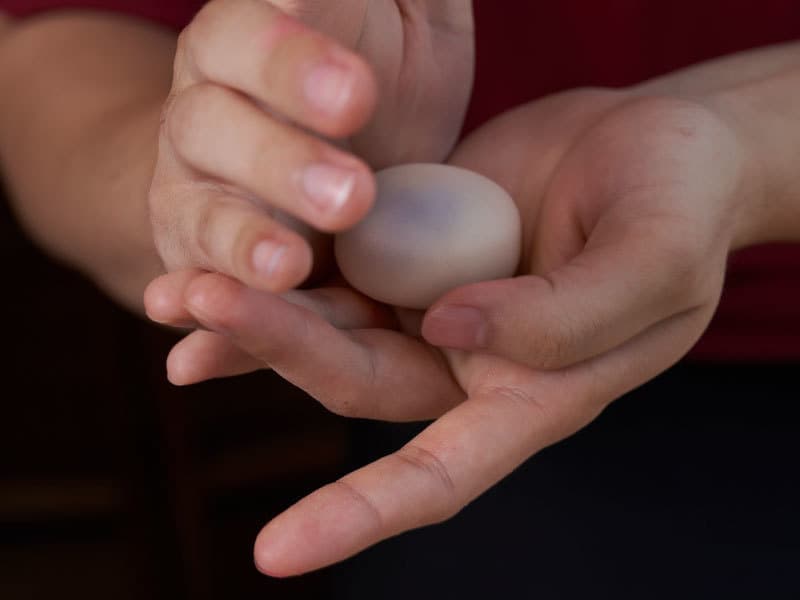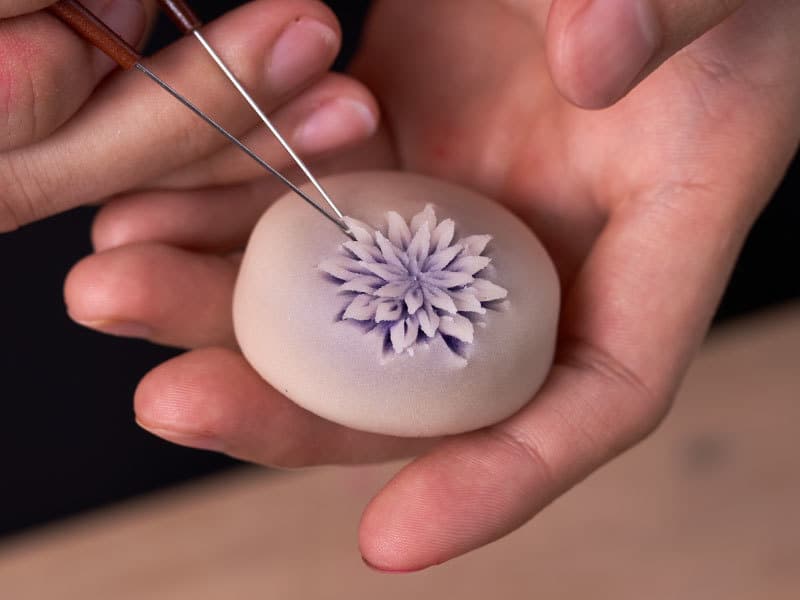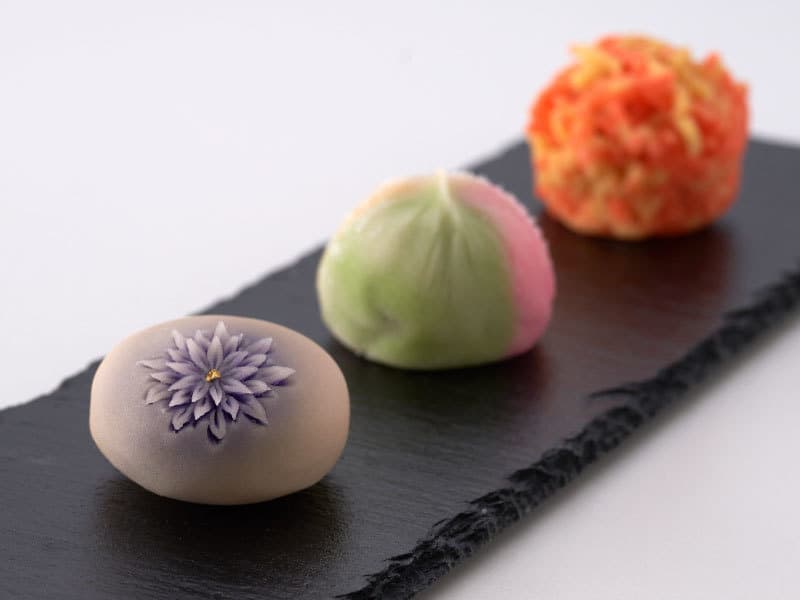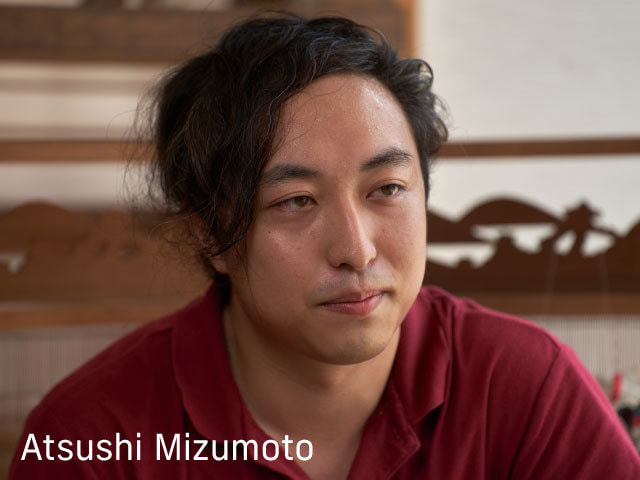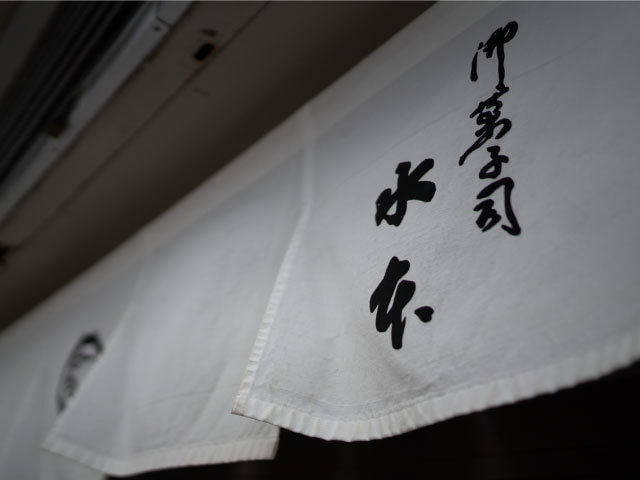 Wagashi MIZUMOTO
14-3, Akatsukimachi, Kanazawa, Ishikawa 920-0926 / Phone 076-261-6646
wagashi_mizumoto
HOURS: 8:00 – 18:30 (17:00 on Sundays); closed Mondays